Wednesday, October 19, 2016
Week 8 Bama VS TAMU
Before talking about this game - WOW -Bama continues to impress. I'm one of those guys who doesn't like to brag... for fear of the jinx. However, this Bama team has something special. Both the Defense and Special Teams, added a score to an offense that ran the ball for over 400 yards against the VOLS. Tennessee was never really in the mix. Bama DOMINATED.
This was said to be the game where Bama would prove itself, of course now the pundits say TAMU is that game. Bama is back in Tuscaloosa after a stretch on the road. A good thing? Who knows this team seems to play as well or better on the road as at home.
TAMU - 7 point opening win vs UCLA - and wins against Arkansas and Tennessee, come into this game undefeated. Bama of course is undefeated as well. Like the Tennessee game last week, this game wreaks of a possible upset. Bama rides a 19 game winning streak, and getting closer to the seasons end, the pressure of winning becomes enormous. Bama seems unbeatable, but we know once a team becomes "invincible" someone knocks them off.
From the stat sheet, the big number that jumps out at me is the rushing game - in SEC games..
Alabama's Rush defense allows 69.5 per game vs
A&M's Rush defense allows 200 per game
Again, this is the biggest or most significant stat that stands out.
TAMU QB Tervor Knight has some familiarity with Bama - as he torched the Bama D for 348 yards going 22-34, in the 2013 Sugar Bowl with Oklahoma. Along comes Baker Mayfield and Knight hitches his wagon to TAMU.
TAMU will be really fired up for this game, and I think they will play Bama well. But when you really look at it and consider the Vols were beaten by TAMU in OT - and got 7 gimmies from the VOLS, you have to think Bama will be too much for them.
Knight seems more elusive than perhaps any QB Bama has faced so far, putting definite pressure on the Defense and I expect them to get some points and some yards both scrambling and passing to those big wide receivers.
Vegas disagrees saying Bama is 19 points better than TAMU. I think it will be closer, but Bama pulls away in the end.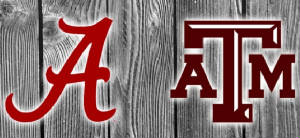 42 31
Wed, October 19, 2016 | link
Tuesday, October 11, 2016
WEEK 6 - The third Saturday in October - Bama vs Tenn
Tradition - most of us love it, and most of us live it. No matter if it is family or religious or other it gives us something to be certain of, something to connect with. Something that makes you think of the past experiences and look forward to the future experiences as well. When I was a kid - the 3rd Saturday in October meant more than the leaves changing, more than the approaching goblins of all hallows eve !! The 3rd Saturday in October - BAMA VS TENNESSEE. To this day, possibly one of the most heated rivalry's on the gridiron. Of course it is and has been a streaky series, with Bama currently on a 9 year streak, hoping to make it 10 on Saturday.
Bama is on the road to Knoxville with it's record in tact, and of course Tennessee lost last week to a good TAMU team, who took the Vols to two overtimes. Bama was on the road with the Hogs. Bama didn't play it's best game, but did play well enough to beat the Hogs at home to the tune of 49 - 30. Arkansas did manage to gain 400 yards passing against the vaunted Bama D - which quiet frankly was very surprising to me. And it is a bit worrisome as they take on the Vols. I don't think Tenn defense will be able to stop the Bama running game and that will be the difference in the game. As the game goes, I look for the Tenn defense to become worn. With Bama pulling away late.
The Vols have put a scare in the the Tide in years past, and this year they believe they have the talent to match Bama.
My thoughts.... Tradition - there is one that will continue after the game - Smoke em if you got em -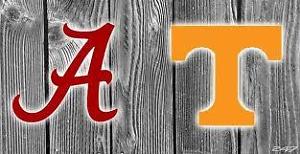 42 28
Tue, October 11, 2016 | link
Thursday, October 6, 2016
Week 5 Bama VS Arkansas
I was blessed to be able to participate in the Bama Homecoming Parade again this year, making a total of 9 years for the Tide Rides to be a part of this great event.
Bama had a typical Homecoming game against Kentucky. They looked pretty lethargic during the first half, but closed well. This week the Tide finds themselves on the road to Fayetteville Arkansas to take on the 16th ranked Razorbacks.
The Hogs come into this game with one loss, to TAMU by a score of 45 - 24. Bama of course undefeated. A lot of folks had this game circled on their calendars early saying this could be the game where Bama stumps it's toe. Given it is a road game and the fact that Arkansas was picked by some to be very competitive in the SEC West it is understandable.
Fayetteville is a very hostile environment and the Hogs are certainly fired up, and hope to end the 9 game losing streak to the Tide. In fact the last loss to Arkansas by Bama was an OT loss in 2006 by one point.
Bama's Defense has given up the big play to Ole Miss and I look for Ark to try and cash in on that. I do also think Bama's defensive line will not give Ark much time to throw, so that could be the difference. Bama on offense, well I expect them to play well and given the fact that TAMU scored 45 against the Hogs, I believe Bama will be able to move the ball. I look for Bama to first shut down the run, forcing the Hogs to become one deminsional.
Of course the Hogs seem to give Bama a good game, evident by the past two these teams have met. This one is hard for me to call. On the one hand I think Bama will be able to handle the hogs, but not without a fight. I look for it to be close, with Bama's depth and defense being too much.
13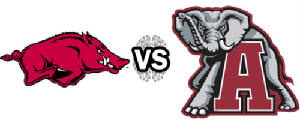 34
Thu, October 6, 2016 | link
Wednesday, September 28, 2016
Week 5 Bama VS Kentucky
Bama is fresh off a victory over the Golden Flashes of Kent State. In what was a needed scrimmage type game to work out some of the kinks. 41 -0 at the half tells the story of the final of 48 to zip.
Coach Saban actually bragged on the team for playing their most complete game of the year. Lets certainly hope that trend continues.
This week a 2 and 2 Kentucky team is in town to try and spoil the Bama Homecoming. The Cats are fresh off a win over lowly South Carolina and the week before handled NMST outscoring them 62 - 42. Bama is heavily favored in this game by 35 in most spots. And I look for them to cover.
There were some new faces last week that were impressive in the game, and with a couple of nicks on the starters, it seemed to spark the younguns into playing well.

Look for Bama to be getting primed headed into the meat of the SEC with road games to Arkansas and Tennessee following Kentucky.
Michele, me and the Tide Rides will be in town for the Homecoming Parade - making our 9th appearance. Always a special day for us.
Also This will be a special day - as it would have been my Mom - Jamie Hornsby's 91st Birthday. I know she is smiling on us with a big ROLL TIDE !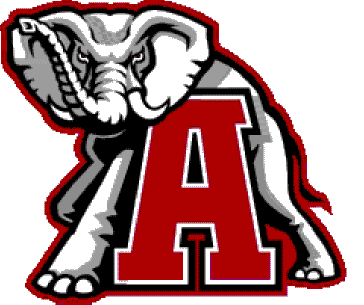 Bama 45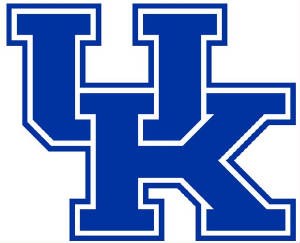 CATS 10
Wed, September 28, 2016 | link
Thursday, September 22, 2016
Week 4 Bama Vs Kent State
I was 11 years old when Archie Manning and Scott Hunter blazed their ways into the record books
The teams combined for 65 points, 1,099 yards (609 by Ole Miss, 490 by Alabama; 736 yards passing, 363 rushing), 53 first downs and 180 yards in kickoff, punt and interception (one) returns.
* Of the 10 scoring plays, six covered 2 or fewer yards and the longest scoring play was for 17 yards (two of them, one on a Manning run and other on a run by Alabama's Bubba Sawyer) and seven of the scoring plays came via the run.
The game had a little of everything, and then some.
As I sat in amazement on Saturday in the BLAZING HOT OXFORD SUN – I couldn't help but think of that day and wonder if this game 47 years later would replace that game in the memories of Bama – Ole Miss fans.
In a game that looked like Bama was going to get taken to the wood shed early, I couldn't help but think of that night back in 1969 with visions of balls flying through the air;via Archie WHO and Scott Hunter. Bama prevailed 47 years later…with a win, like that October night when history was made, being the FIRST PRIME TIME COLLEGE FOOTBALL GAME.
No need to recap the game, but I will say this. I saw a Bama squad that has a lot of will – they had lots of reasons to get down, but didn't. I saw a Bama Freshman QB in his first SEC road game, play like he was veteran. I saw a team, who if they stop making mistakes (penalties busted assignments) who can make their way back to the final 4. I digress, there is a lot of football to be played.
This week Bama hosts The Golden Flashes of Kent State. (yes I did have to research to find what they are called) Bama is a 40 -give or take a couple- point favorite. This of course is Nick Saban's Alma Mater and I am sure was scheduled as a favor to the school. But it comes at a great time for Bama. Nicks and wounds are abundant after last week's battle.
Bama should cover the spread here, and give the starters some reps, and the reserves some playing time in this one where the KSGF will be out manned.
Bama should score early and often.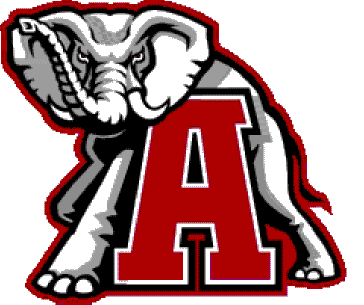 56

10

Thu, September 22, 2016 | link